Sound Bath @ Humber Street Gallery
What is a sound bath?
Those who have never quite mastered the art of meditation, or feel in need of a digital detox, can lie back and relax as they 'bathe' their minds and bodies in the symphony and soothing vibrations of crystal singing bowls and other instruments.
Whilst laid among Humber Street Gallery's latest exhibition, attendees will be surrounded by resonant sounds and vibrations that affect brain wave activity resulting in a sense of wellbeing and calm. The sound frequencies settle the nervous system so you are free to drop into a deep meditative state.
Sound therapy has been used in healing for thousands of years. Many people experience profound relaxation and physical release, some see images and colours. Others achieve deep peace, leaving the session with greater mental clarity and, for many, the best night's sleep they've had in years.
What should I expect?
The adult-only session will open with a guided meditation with a focus on the breath, before moving into a deeply relaxing soundscape featuring a remo drum, crystal singing bowls, koshi chimes and tuning forks.
This peaceful yet powerful experience is unique to each person, some report a feeling of being cleansed from head to toe while others find that certain notes and frequencies resonate with specific parts of their body, evoking a range of emotions. Some people fall asleep while others float from note to note with nothing more on their mind than enjoying the moment. The session provides a beautiful dip into sonic frequencies and an opportunity to take a little time without having to think and process. In the moment, still, not doing for a little while.
What do I need to bring?
Participants are requested to bring their own yoga mats and to dress in comfortable, warm clothes as there is no movement involved in the session. You may also want to bring a small cushion, blanket, an eye mask, a journal and pen, and a bottle of water – although these are not essential. For those who are unable to lay on the floor for the session, we can provide a chair.
————————————————————————————————-
As a small charity we rely on income from tickets to support artists development and cover the cost of staging the event
For this reason we cannot offer refunds on tickets but are happy to transfer if you notify us less than 48 hours before the event.
Date
23 September, 21 October, 18 November, 16 December
Location
Humber Street Gallery
10-11:30am
Installation view. Perches and Flyways, 2023. Creative Connections Artists, Juneau Projects and Jennifer Holtridge © Jules Lister
Perches and Flyways, Creative Connections Artists with Jennifer Holtridge and Juneau Projects
Perches and Flyways, Creative Connections Artists with Jennifer Holtridge and Juneau Projects
INTER_CHANGE
INTER_CHANGE
Peel St Park Festival. Absolutely Cultured © Anete Sooda
Spring Bank
Spring Bank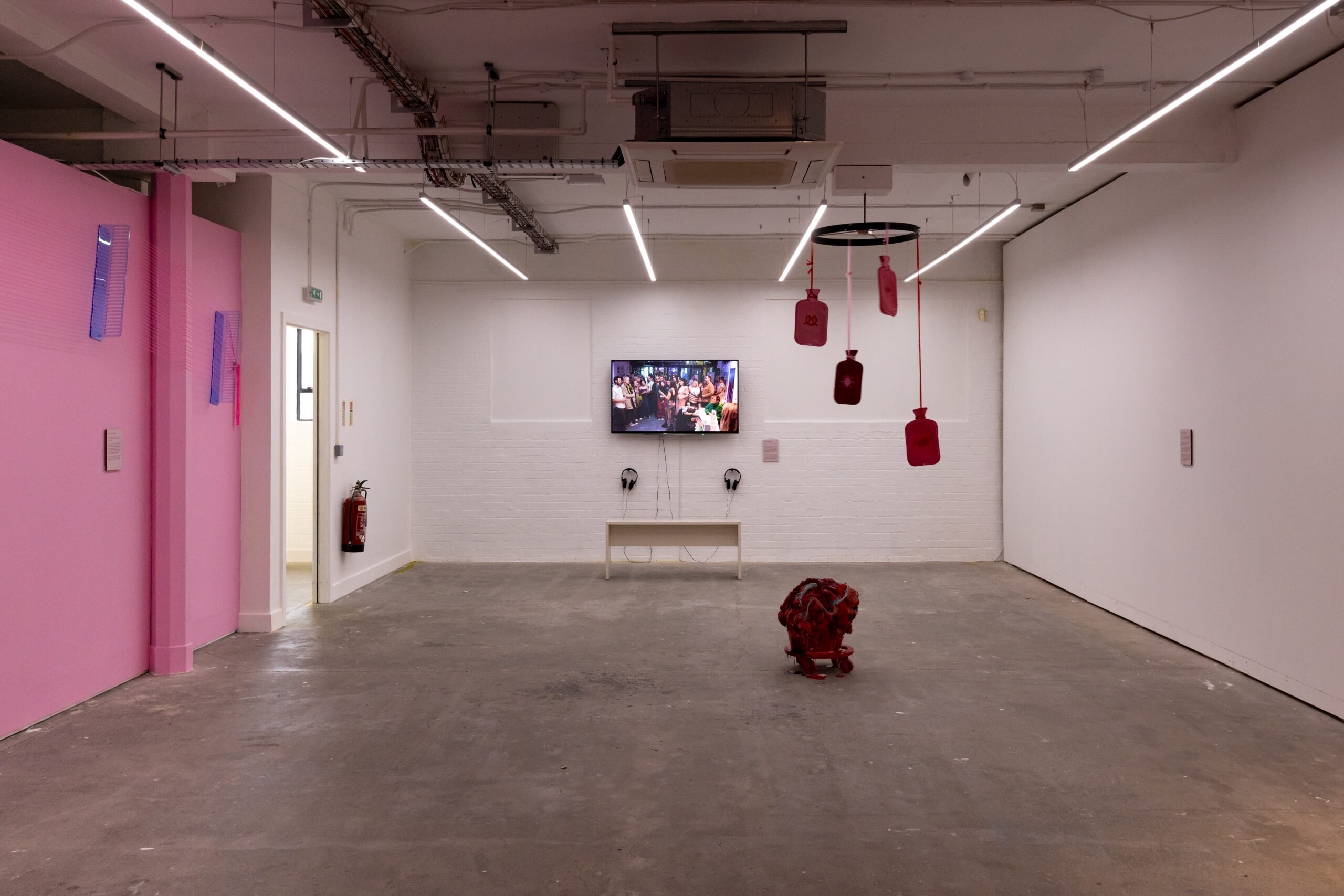 Installation view. INTER_CHANGE Showcase 22/23, 2023. © Jules Lister
INTER_CHANGE Showcase 22/23
INTER_CHANGE Showcase 22/23
© Kat Griffin
Sound Bath @ Humber Street Gallery
Sound Bath @ Humber Street Gallery
DEAD BOD
DEAD BOD
Thursday Lates: Emily Gray and Jamal Sterrett, 2022. Courtesy of Humber Street Gallery © Luke Hallett
Thursday Lates
Thursday Lates
This One's For Us © Jessy Zschorn
Gipsyville
Gipsyville
Model City workshop, Absolutely Cultured © Thomas Arran
Learning Resources and Activities
Learning Resources and Activities