Dead Bod, originally painted on a shed at Alexandra Dock in the 1960s, was a familiar sight for sailors and trawler-men sailing to and from Hull. It was painted by Len 'Pongo' Rood, potentially as a drunken prank, on a bored Saturday afternoon. Afterwards he told friends the story behind the image he created.
Whilst 'The Englishman' was anchored near Falmouth, a bird landed on deck with a broken wing. William Valentine 'Tulip' Hopper was the Captain of that ship and an avid bird watcher. Tulip tended to the bird for three weeks in his cabin. Once healed, he took the bird outside in a cardboard box and retreated back inside with Pongo to watch it fly off. Before it could fly away Bosun Bob Skelton emerged, exclaimed "What the f*** is that?," and killed the bird with a swing of his boot. Pongo replied, "It's a dead bod." Tulip shook his head and said "Three weeks of s*** and feathers in my cabin and it ends like this. Well done Bob."
In 2015, there were plans to demolish the shed on which it was painted. Coverage in the local press led to a successful local campaign to preserve Dead Bod. It currently resides in our Humber Street Gallery Café.
Date
Ongoing
Location
Humber Street Gallery, Gallery Café
Installation view. Perches and Flyways, 2023. Creative Connections Artists, Juneau Projects and Jennifer Holtridge © Jules Lister
Perches and Flyways, Creative Connections Artists with Jennifer Holtridge and Juneau Projects
Perches and Flyways, Creative Connections Artists with Jennifer Holtridge and Juneau Projects
INTER_CHANGE
INTER_CHANGE
Peel St Park Festival. Absolutely Cultured © Anete Sooda
Spring Bank
Spring Bank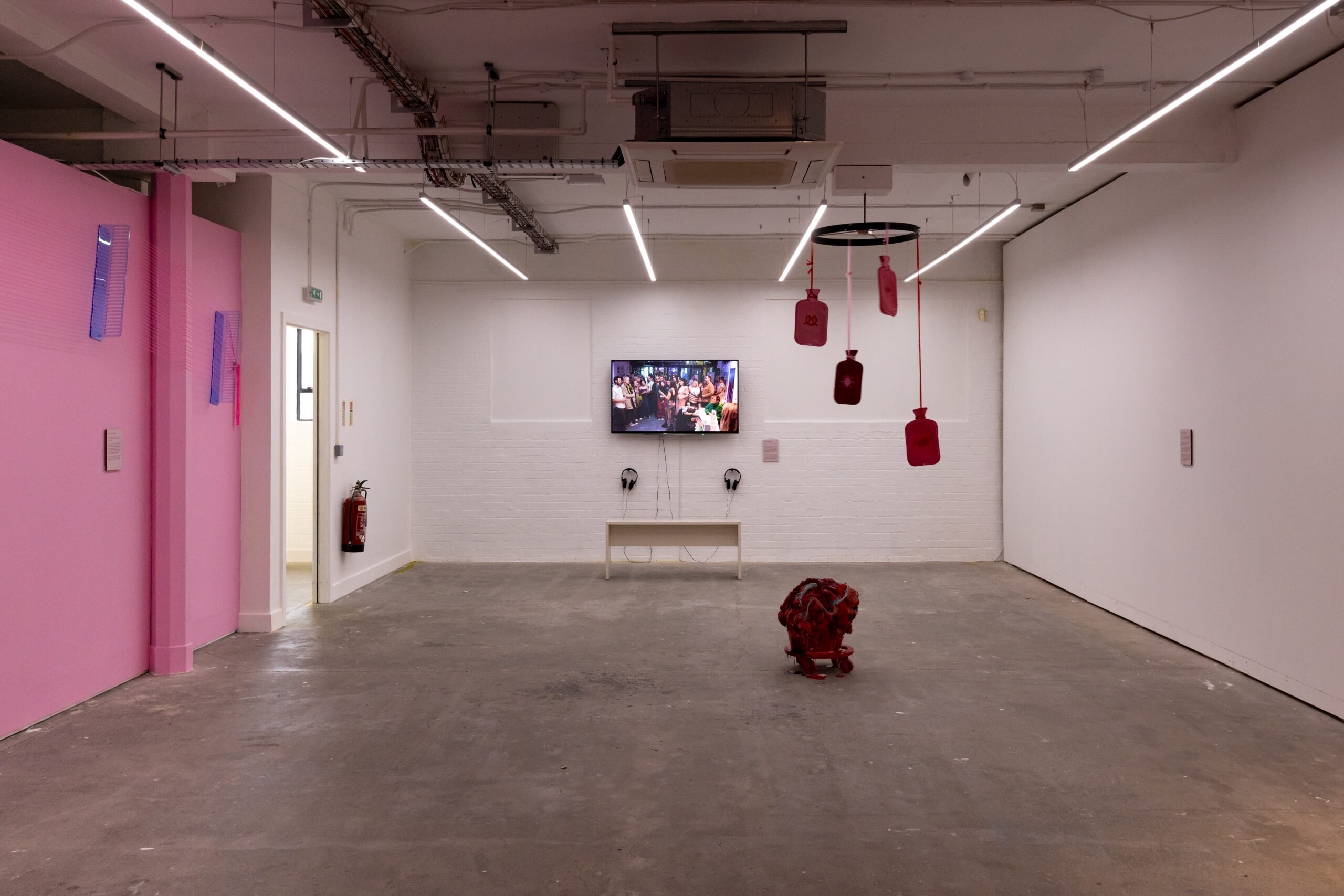 Installation view. INTER_CHANGE Showcase 22/23, 2023. © Jules Lister
INTER_CHANGE Showcase 22/23
INTER_CHANGE Showcase 22/23
© Kat Griffin
Sound Bath @ Humber Street Gallery
Sound Bath @ Humber Street Gallery
DEAD BOD
DEAD BOD
Thursday Lates: Emily Gray and Jamal Sterrett, 2022. Courtesy of Humber Street Gallery © Luke Hallett
Thursday Lates
Thursday Lates
This One's For Us © Jessy Zschorn
Gipsyville
Gipsyville
Model City workshop, Absolutely Cultured © Thomas Arran
Learning Resources and Activities
Learning Resources and Activities