The Peel Street Park regeneration project consists of physical works to the park including, new play equipment and football nets.
We have worked with Hull City Council's neighbourhood team to add brand new play equipment which is being painted with unique artwork by local artist Sergej Komkov.
We've also commissioned a "Peel Street Park" mural that will be brought to life in April 2021 by Lydia Caprani, brightening up the area using the "True Colours of Spring Bank" palette, developed by Artlink and local residents.
Still to come, residents will paint swift boxes that will be installed around the park, a haven for swifts.
Find out more about the social action projects and what they're all about
Date
Play equipment in progress from October 2020, mural to come
Location
Peel Street Park, Spring Bank
This is an outdoor, site-based physical regeneration project that anyone can go and see.
Imagination Alley, Absolutely Cultured © Tom Arran
Imagination Alley
Imagination Alley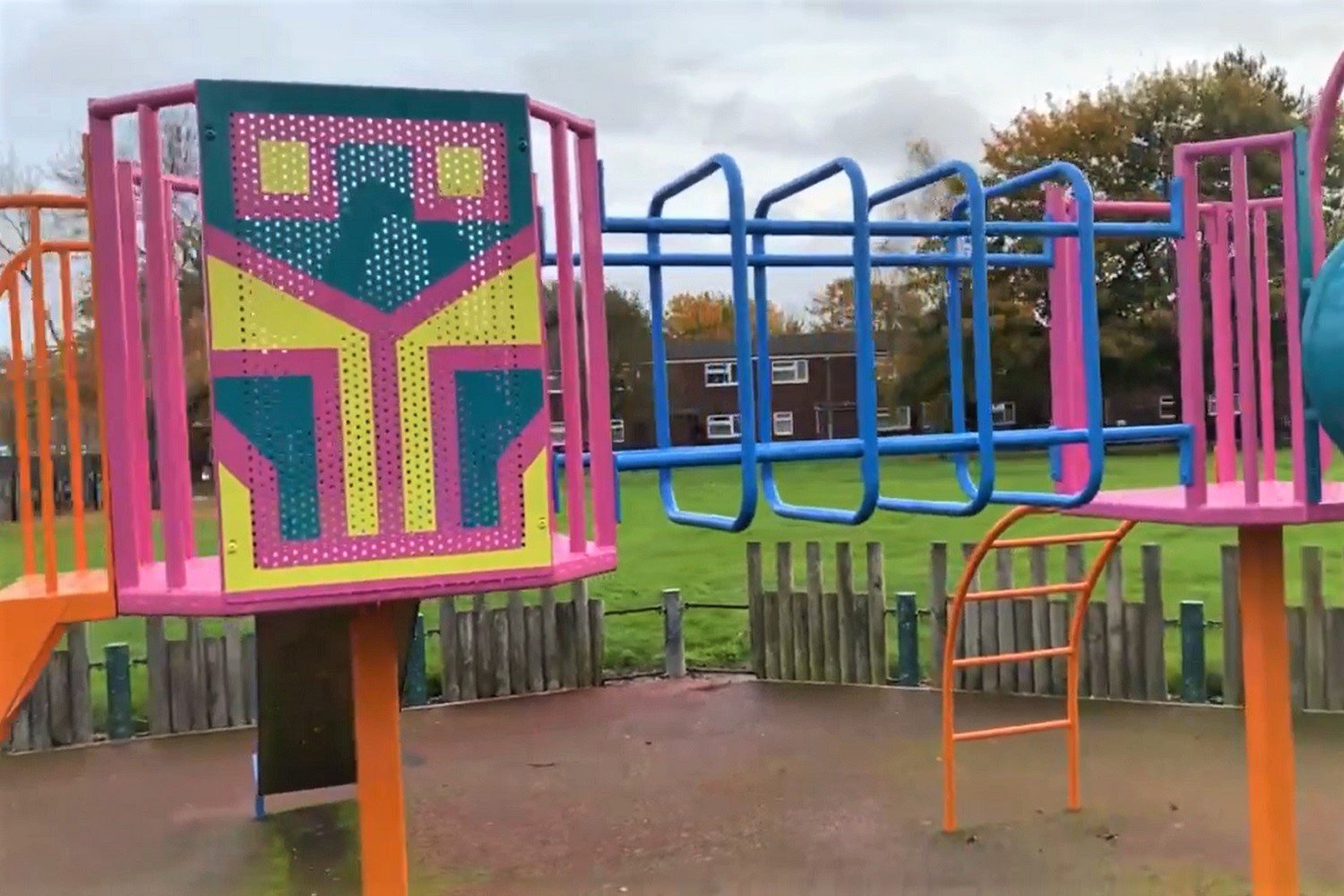 Peel Street Park, Absolutely Cultured © Sergej Komkov
Play equipment and mural
Play equipment and mural
Alda - Dodda Maggý. Urban Legends: Northern Lights, Absolutely Cultured © Chris Pepper
FloodLights
FloodLights
Installation view. Leo Fitzmaurice, Autosuggestions. Courtesy of The Sunday Painter and the artist, 2020. © Ollie Hammick
Autosuggestions, Leo Fitzmaurice
Autosuggestions, Leo Fitzmaurice
Ferref. Leo Fitzmaurice, Enjoy Civic Life. Courtesy of Humber Street Gallery and the artist, 2020. © Jules Lister
Enjoy Civic Life, Leo Fitzmaurice
Enjoy Civic Life, Leo Fitzmaurice
Model City workshop, Absolutely Cultured © Thomas Arran
Learning Resources and Activities
Learning Resources and Activities